it is officially spring! seeing the sun shining (even if it is cold out) & the snow melting is making me excited for the warmer weather to come. one of the best things about our home is that we have a balcony - our old apartment had no outdoor space.
since we moved in, very little time or energy has been put into the balcony. we got a cute table set & some herbs and left it at that last summer. this year it's going to change! i want to put some serious energy into making it a comfortable relaxing place where we can relax & socialize with friends.
[seating] right now we only have a small table & 2 chairs. i love these cute benches - they are more comfortable for relaxing, & seat more when you have guests.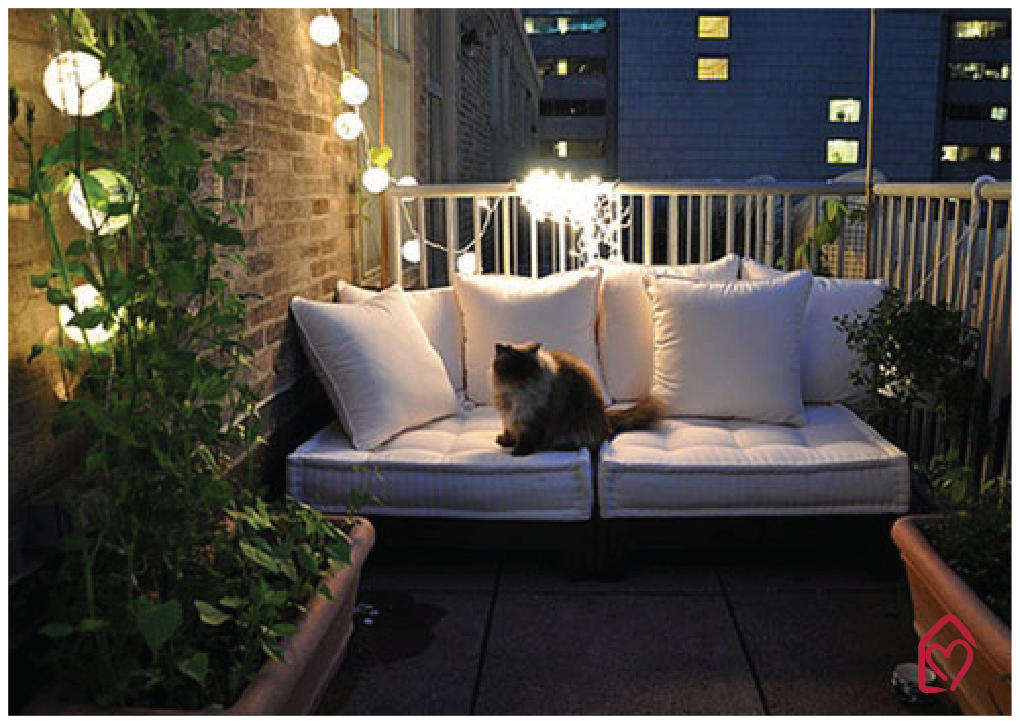 [rug] how adorable is a rug on a balcony. something cute & durable that can handle rain & dirt.
[lighting] i want this to be a place we can spend our evenings after work relaxing in. i love the string of lights.
[balcony gardening] even though we only have a balcony, i love the idea of lots of green in the space.
all of these images are making me itch to get started. do you guys have any tips, tricks, recommendations or suggestions for our balcony? i'd love to hear your thoughts!